Events this week….
Monday 19th – Y3 Eat with your Child Day, Mark Oliver (illustrator) in to work with Y5 and YR Parent Tour
Tuesday 20th – Y3 Eat with your Child Day, PTA Winter Fair planning meeting 9.00am
Wednesday 21st – Y3 Eat with your Child Day
Friday 23rd – Y5 to The Place
NB If you are a Y3 parent / carer and would like to book a lunch (suggested donation of £5. Free if your child is in receipt of Pupil Premium), then please contact Carol in the school office. NB next week it will be the turn of the Y3s.
CURRICULUM NEWS
FORTHCOMING ASSEMBLIES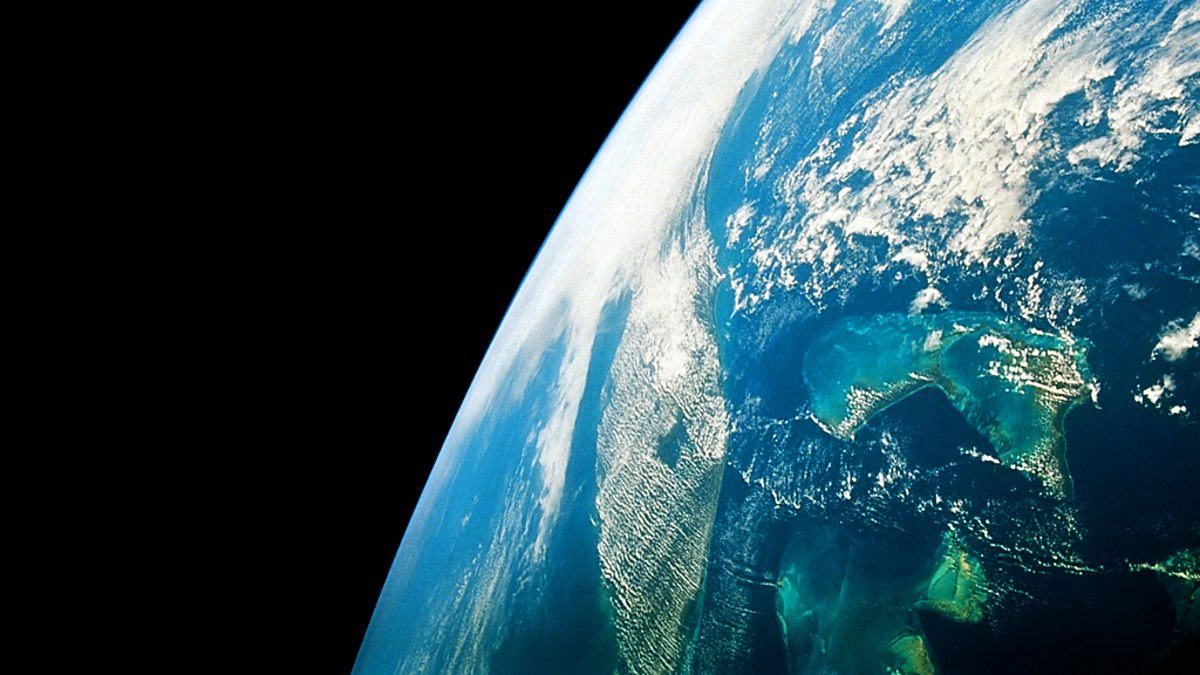 On Friday, I shared a National Geographic youtube clip called 'His Epic Message Will Make You Want to Save the World'. After the assembly, several children approach me requesting the URL address for the video, so I thought I would share it with you now – https://youtu.be/B-nEYsyRlYo. Following on from this, I taught a lesson in Y5 and set the children a challenge of responding to thie video in whichever way they liked – poetry, art, a poster etc. The responses were passionate! Linked to the introductory assembly, we are going to be running a series of assemblies designed to deepen children's appreciation of the world around them, before exploring in more detail, actions we can carry out, to care for and protect our planet.
KEY APPOINTMENTS FOR JANUARY
We are delighted to report that we have made two successful appointments with respect to Cee's position and an interim assistant head teacher. Pamela (new school business manager) and Paul (interim assistant head teacher) will both be undertaking some handover arrangements before starting in January and will be bringing with them a wealth of experience. We very much look forward to welcoming them to Brookfield.
HISTORY OF THE SCHOOL – BY BARNABY HOWES
Following on from the interest which was generated by a photo I posted in a recent newsletter, I thought I'd share this fascinating historical piece which Barnaby (former teacher) put together for the school's centenary. Enjoy!
Before Brookfield School came into existence, the local area was used for a variety of purposes, such as farming, as well as containing scattered domestic dwellings. Residents included workers at Holly Lodge, the imposing country house of Angela Burdett-Coutts who was a renowned Victorian philanthropist. Local children would likely have attended St Anne's Brookfield National School on Bertram Street (now Highgate Newtown Community Centre). The area was neither rich nor poor, though was buoyed by the construction of Highgate Library in 1906, the first public library in the borough of St Pancras (now Camden)
On the 17th March 1910, London County Council first submitted plans to the Board of Education proposing a new 'Public Elementary School' for the Highgate Newtown area. Despite some opposition from St Anne's Brookfield School the plans were successful and a little over four years later the school was built on the current site, named 'St Pancras Chester Road Council School'. Officially the school had space for 744 pupils, with 40 children to a class-room (48 for infants). The school opened on 3rd June 1914, the first Head Teacher being a Miss Louise Emma Smith. The school opened with three floors – infants educated on the ground floor, girls on the first floor and boys on the second floor. Numbers of pupils rose steadily, with a peak of 557 in 1924. However numbers fell after this; a reorganisation of schools in St Pancras Borough and declining numbers meant the decision was taken to close the school. The last day of St Pancras Chester Road Council School was 30th March 1931. This was not the end though, a new era in the school's history was about to begin…
In 1931 'Burghley Road Central School for Girls' moved from their crowded Burghley Road site (now 'Acland Burghley School') to occupy the recently vacated building. The school continued to prove popular, with room for 480 pupils and a reconstructed hall built in 1936. Subjects such as Domestic Science, Needlework and Book keeping were the norm, alongside traditional subjects such as History and English. After the Second World War (and the radical 1944 Education Act) the school was renamed 'Brookfield Secondary School for Girls' and continued as such until its closure in 1965. During the Second World War School Burghley Central School for Girls was evacuated to Harpur Central School, Bedford. The school premises were empty for a brief period, but were soon put to use as a 'Reinforcement (Q) Base'. These bases were used by auxiliary fire services to congregate, before being dispersed to local fires. The faded black paint on a yellow background of 'R.B' can still be seen on the brickwork outside the front of school.
Following the Secondary School's closure, a £100,000 remodelling took place, including the new glass windowed 2nd floor hall, transforming it into a new Infant and Junior School, officially opened on 24th November 1966 by the Mayor of Camden. Pupils and staff came from Burghley Primary School. The Infant and Junior schools operated on different timetables and had separate headteachers, despite being on the same site. The school proved popular (particularly the unique indoor swimming pool). In 1981 the decision was taken to amalgamate the Infant and Junior Schools to form Brookfield Primary School.
From September 1981 the school operated as a through school running from Nursery to Year Six, under the auspices of longstanding Head Teacher Maggie Pyne, who retired shortly after the turn of the century. In 2002 the school underwent a £589,000 extension, including a new library and entrance. The school developed a strong creative ethos, which continues to the present day, including large scale productions and popular PTA events. The school continues to be a much-loved local amenity, with over 400 pupils. Having occupied the same site for 100 years the school bears marks of its past everywhere, some more obvious than others.
'Burghley Girls' packed into the school hall just before the 2nd World War.
Children swimming in the pool housed in the RS classroom. Do you recognise one of our ex – staff in the above photo?
MUSIC UPDATE FROM JULIA 
Would your child like to sing in the Junior Choir?
There are a few places available for the Junior Choir to start in January. We rehearse every Thursday from 3.30 – 4.30pm. We have lots of exciting events to practise for, including the Camden Choir Festival on Monday 25th March (afternoon rehearsal and evening performance). Please email me by this Thursday if your child would like a place: j.reid@brookfield.camden.sch.uk, so that I can book their place in the Festival.
SPORTS NEWS
Well done to the Y6 girls football squad. They took part in friendlies against other schools. They drew 5 and won one! They grew game by game and I was mega proud of them all!
Running resumes this Wednesday 8am.
* Please can parents/ carers label clothing including PE kits. Valuable teaching time is lost sorting clothing issues. Again, ensure your child can lace up shoes/ trainers (it takes a few moments of patience each night to teach them but a lot of lesson time).
A humble person is more concerned about what is right than about being right. About acting on good ideas than​ having them, about embracing the truth. About building the team than exalting self, about recognising contribution rather then being recognised for making it – wise old Haseeb h.khan@brookfield.camden.sch.uk 
NEWS FROM THE OFFICE
Parent Governor Elections.
Six candidates have put their names forward for the two parent governor vacancies.
The ballot papers will be sent to the classrooms today. Only the oldest sibling / single children will receive an envelope containing 2 ballot papers. In line with current legislation, each parent is entitled to complete ONE ballot paper. Parents are defined as those acting in a 'parental' role, so would include what are referred to as 'additional' parents; step-parents, partners of parents etc. as well as biological parents. If you are an 'additional' parent or a non-resident parent, or for some reason did not receive a ballot paper, please get in touch, either by phone, in person or by email c.rowlands@brookfield.camden.sch.uk.
As there are two vacancies, please vote for TWO candidates by ticking TWO boxes.
Please place your ballot papers in the box in the school office, or send it in with your child in a sealed envelope. Voting will close at 4pm on Monday 3rd December 2018.
COLDER WEATHER
With the colder weather beginning to kick in, do make sure that your children are wearing suitable clothing – warm coats, hats, gloves etc. Thank you.
Download ParentHub and follow our school channel (@BrookfieldCamden)
*** Winter Fair ***
Remember to come to the planning meeting this Tuesday 20th November, 9.05 in the Lower Hall – all welcome.
If your child would like to perform on the STAGE at the fair please contact Lucy Read on lucyread@icloud.com – all performers are most welcome whether it be performing music, poetry reading, dancing, juggling etc…
We need donations – browse the list below and think about what we can take off your hands!
* Pre-loved toys and books for YR/N's toys and books stall (give to the office)
* High quality homemade craft, jams, chutneys etc for Y5's Winter Market (give to the office and tell annajprice@icloud.com/Eirilvenskar@gmail.com)
* Bottles (gin, wine, bubble bath, olive oil – anything!) for Y2's bottle tombola (give to the office)
* Raffle prizes for Y3's raffle – see special message below. They are upping the game this year for some totally awesome prizes. Make sure you get a ticket too!
* We will also need cakes and biscuits on the day for Y2's tea/coffee/cake stall.
 Raffle Prize Donations Wanted!!
We are looking for more exciting prizes than ever
If you have any special prizes you can offer
 – spa treatments to workshops or outings that may be linked to your professions, cottages to rent or tickets to shows etc etc
we would love to hear from you!
vikki175@msn.com or cliodavid@me.com
** And to fully join in the fun, ask your class rep how you can help on the stall **
*****THANK YOU!*****
*** PTA drinks ***
Thursday 13th December – 8pm in the Lord Palmerston – please note change of venue for variety! Everyone welcome.
Eliane, Lucie, Rachel, and Philip, the PTA committee
brookfieldschoolpta@gmail.com